Herbal garden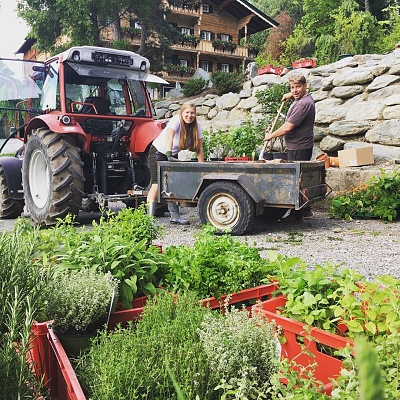 Our own herbal garden in front of our Restaurant Branderhofstube was completed in Mai 2018. It is located just before the entrance area to the right. We grow a lot of different herbs for usage in our own Restaurant.

In our herbal garden you will find rosemary, thyme, basil, parsley, woodruff, peppermint, sage, valerian root, nasturtium, chamomile, cola herb, juniper, yarrow, marjoram, oregano, coriander, lovage and much more..

Next to our herbs you will also find some fruit like red currant, black currant, wild strawberries and wild raspberries. We use them to offer daily a fresh fruit drink to our guests.